TRIPP IS OUR 1/2 4 GENERATIONS OF MY LINES
1/2 EURO CH German & Italian lines
AKC pointed and International Champion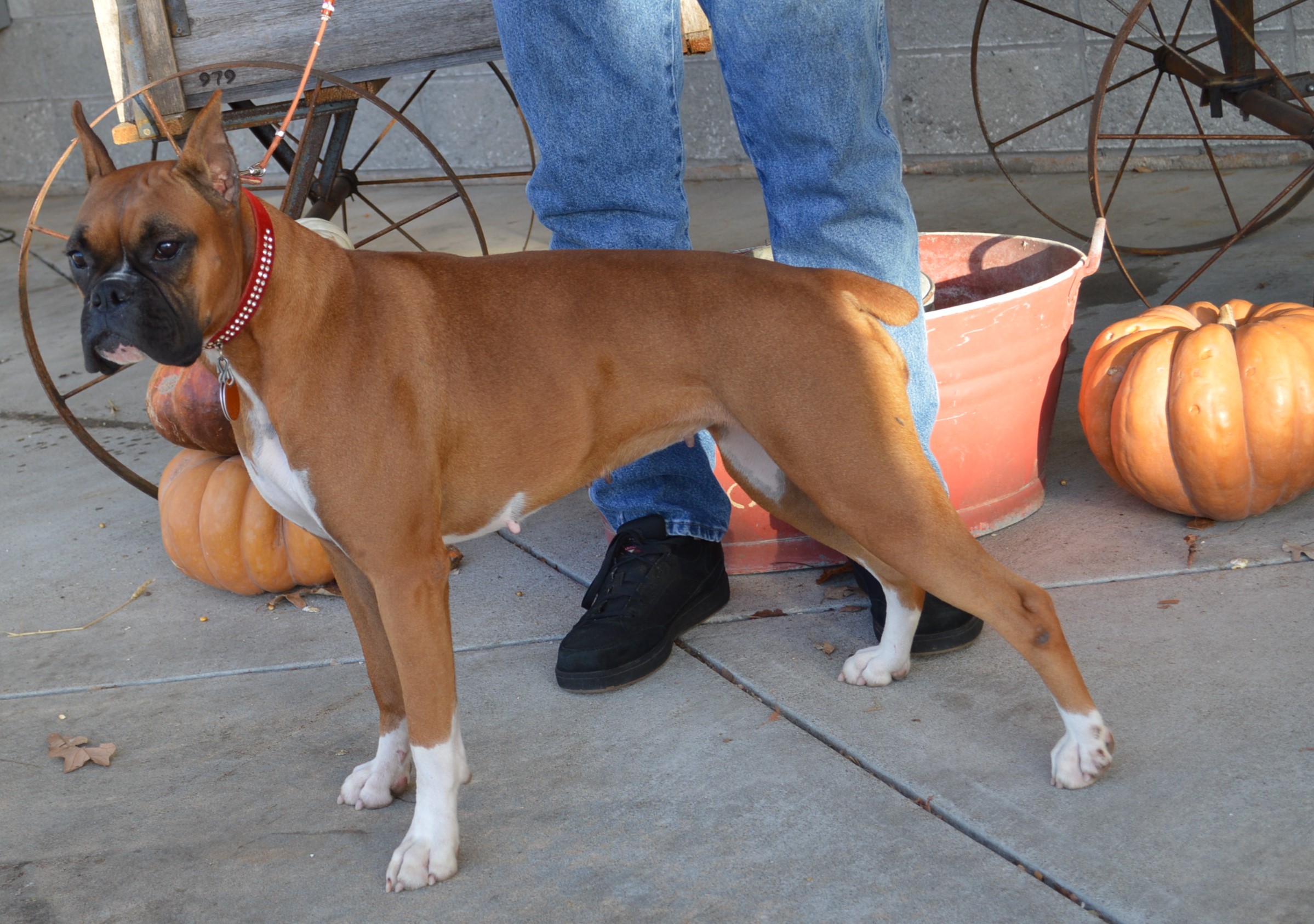 McCoys HOT SHOT TIKKA , Gunner & Jasmines baby
TIKKA, NESSI , REBA, MARVEL & SPARKY are beautiful, sweet Awesome temperament Girls and you are more then welcome to come meet them at our home. They Love company.
Tikka made many friends with people as she traveled for her dog shows she is beautiful confirmation and so sweet..
All my boxers are temperament tested to make sure they are good natured and will do well with children. I have 3 grandchildren here with the boxers freely running around with them, so there is no way we would have a dog that would hurt a child. And with me having MS they learn not to bounce off people , or get under foot , They are very good at knowing and being gentle .